Amazon Accounting Services
Streamline your e-commerce records by outsourcing your Amazon accounting to EA experts!
BOOK A FREE CONSULTATION
Accounting for Amazon Sellers
Struggling to keep accurate records of your Amazon sales and expenses?
Expertise Accelerated aims to simplify Amazon accounting challenges for Amazon sellers. We help streamline and optimize sales and expense tracking, inventory management, and payment reconciliation. As an Amazon accountant, we can assist the sellers in achieving their goals and realizing their vision by providing professional and efficient e-commerce accounting services. Our team can handle tasks such as bookkeeping and financial reporting, giving the sellers the time and energy to focus on growing their business and maximizing profits. With our expertise, we can provide accurate and timely financial information, enabling sellers to make informed business decisions and reach their goals faster. By partnering with us, Amazon sellers can have peace of mind knowing that their accounting & finance matters are in good hands, freeing them up to focus on their core business activities and bring their vision to life.
Accounting for Amazon Sellers

Accounting & Bookkeeping
Recording and categorizing all financial transactions related to Amazon sales and operations.

Tracking Product and Storage Fees
Monitoring and reporting on the fees associated with storing inventory and fulfilling orders in Amazon's fulfillment centers.

Managing Returns and Refunds
Tracking and reconciling returns and refunds from customers and updating the business's financial records accordingly.

Inventory Management
Tracking and reporting on the business's inventory levels, sales, and product costs.

Financial Reporting
Providing regular financial reports to help businesses monitor their financial performance.

Reconciliation of Financial Records
Integrating Amazon's financial records with corresponding records in the business's accounting software to ensure accuracy and consistency.
How Can We Help?
Our experts have the skills and experience of supporting Amazon e-commerce businesses at different stages of growth.
Small Business


You might be a start-up in need of a bookkeeper. At this stage, you require a bookkeeper to help you with Amazon seller accounting, i.e., keeping daily track of your sales, expenses, and operations, and reconciling your accounts.

Medium-Sized Business


Medium-sized businesses usually have issues managing their cash flows. At this stage where your business has begun to scale, you might want a loan to buy more inventory. If this is the case with you then you might want to hire an e-commerce or Amazon accountant to prepare accurate financial information about your business that you will need to present to the banks.

Large Business
Large businesses must have an accountant. Many businesses at this level are selling on multiple channels and it becomes vital for them to have extensive support to handle their accounting functions.
By outsourcing e-commerce accounting to Expertise Accelerated, sellers on Amazon, Shopify and other e-outlets can have peace of mind that their financial operations are in good hands, allowing them the time and energy to focus on business growth.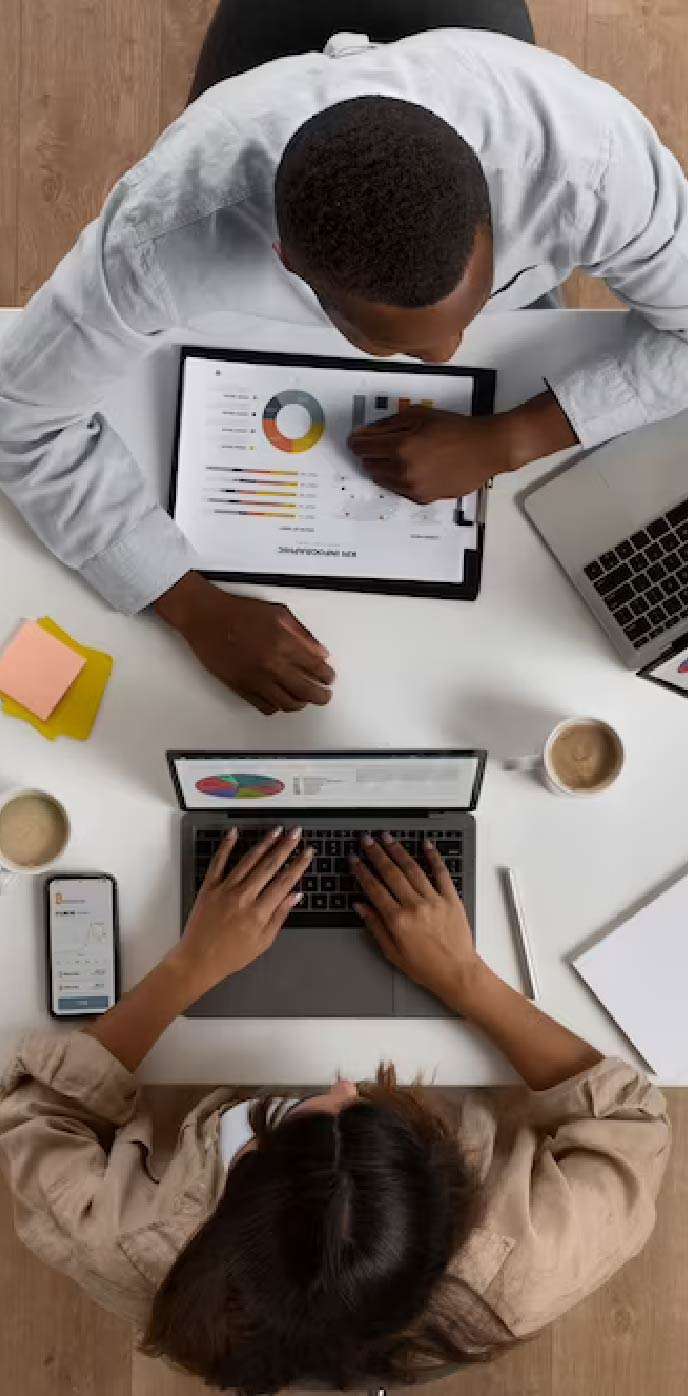 FREQUENTLY ASKED QUESTIONS

How does Amazon accounting work?
Amazon accounting involves tracking, analyzing, and reporting financial information related to a business's sales and operations on the Amazon marketplace. The most effective method for handling your Amazon accounting is through the use of cloud accounting software and the assistance of an Amazon (FBA/FBM) accounting expert. Amazon accounting is different and more challenging compared to accounting for mainstream businesses which is why you need a seasoned accountant with strong professional expertise.
What accounting software does Amazon use?
Amazon uses Xero and Quickbooks. As an Amazon seller, it is recommended that you use a reliable accounting software for your bookkeeping and accounting needs so that you can produce accurate financial information for your e-commerce business.
WHAT OUR CLIENTS HAVE TO SAY