E-commerce Accounting: Expert Services for your Online Business
Struggling to keep up with the accounting and process needs of your growing e-commerce business?
EA's expert e-commerce accounting services are an ideal solution for scaling online businesses.

BOOK A FREE CONSULTATION
Accounting for E-Commerce: Navigating the Financial Landscape of Your Business
Running an e-commerce store can be an exciting and rewarding journey, but can also be bumpy, overwhelming and stressful. With so many business tasks to manage, the accounting side usually gets ignored, which is vital for providing you with profitability and cash flow projections.
We know you need help in reconciling your sales and expenses?
And, you might have at times ended up with paying fines and penalties that you could have avoided had you the time to pursue them.
Have you ever wondered if you're leaving money on the table or missing opportunities to grow your business?
If so, you are not alone – but you should not be the one left alone.
EA's e-commerce accounting experts have mastered the art of dealing with the unique accounting challenges of an online business.
So, whether you're just starting or looking to take your business to the next level, we at Expertise Accelerated can provide the guidance and support you need to succeed.
From bookkeeping to financial planning and cost analysis, we offer tailored solutions to help you optimize your finances, reduce risks, and achieve your goals.
Don't let your skills gap hold you back.
Let us help you turn your e-commerce dreams into reality.
E-commerce Bookkeeping Services
Bookkeeping & Accounting
E-commerce & Amazon Bookkeeping
Shopify & WooCommerce Bookkeeping
Inventory Management
Financial Reporting
Business Structuring & Planning
Business Process Optimization
Payment Reconciliation
Cash flow Management
Payroll Processing
Financial Analysis
System Reconciliation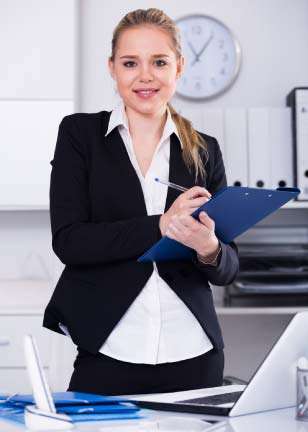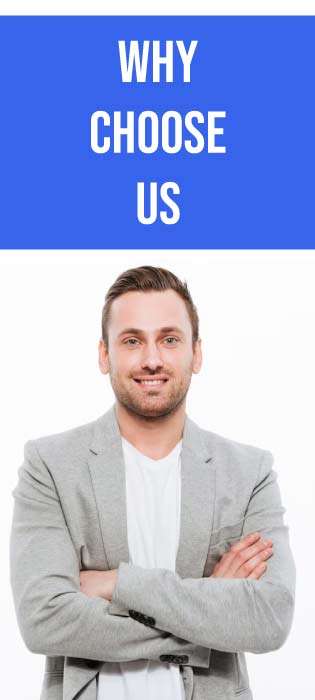 Why Choose Us as Your E-commerce Accountant?
As your e-commerce accountant, we strive to simplify accounting and the processes around it by providing trained professionals and expert advice.
We can assist you in managing your daily accounting and bookkeeping, allowing you to focus on expanding your business while we take care of the financial details.
Here are some of the reasons why we are the best e-commerce accountants for your business:
Specialization in E-commerce
Our qualified professionals have worked with a diverse range of e-commerce businesses, from startups to established enterprises, and can tailor their services to your needs.
Our team has expertise in all types of online businesses, from Amazon FBA sellers and drop shippers to Shopify and Etsy store owners. It does not matter if you are a B2B or a B2C seller, we have got you covered.
Comprehensive Accounting Solutions
We offer a full suite of accounting services and have broad accounting software expertise for e-commerce businesses, including bookkeeping, financial reporting, inventory management, and more.
We aim to provide you with a complete picture of your financial health, so you can make informed decisions about your business growth and profitability.
Seamless Integration with E-commerce Platforms
We can work with the latest accounting software and tools to seamlessly integrate with your e-commerce platforms, such as Shopify, Amazon, WooCommerce, or Magento.
This ensures that your financial data is always up-to-date and accurate and that you can easily track your sales, expenses, and inventory in real time.
Competitive Pricing and ROI
We offer transparency for our competitive pricing and the value that we will add to a an e-commerce business will be clearly visible.
By outsourcing your accounting to us, you can save time, reduce errors, and focus on what you do best, i.e., growing your e-commerce business.
Personalized Support and Advice
Every e-commerce business is unique. You may have questions or concerns about your finances along the way. That is why we offer personalized support and advice and work closely with you to address any issues or opportunities that arise.
Don't wait any longer to take control of your finances!
Contact us now for a FREE discovery call, where we will answer your questions and help you take the first step toward achieving your business goals.
FREQUENTLY ASKED QUESTIONS

How to do accounting for an e-commerce business?
To do accounting for e-commerce, you need to track all sales, expenses, inventory, and tax obligations accurately. This involves using accounting software that integrates with your e-commerce platform, reconciling bank statements, and preparing financial statements.
Additionally, you should stay up-to-date updated with tax laws and regulations and implement effective cash flow management strategies to optimize your financial health.
It's recommended to seek the expertise of an e-commerce accountant who can provide personalized guidance and support to help you grow your business.
How do you manage e-commerce in accounting?
Managing e-commerce in accounting requires careful record-keeping and attention to detail.
Here are some specific actions you can take to manage e-commerce accounting effectively:
Categorize all transactions: It's It is important to categorize all e-commerce transactions accurately in your accounting system. This will help you track revenue, expenses, and other financial metrics, and ensure that your financial statements are accurate.
Maintain a business budget: Creating and maintaining a budget is crucial for e-commerce businesses to manage cash flow effectively. By tracking revenue and expenses against a budget, you can make informed decisions about investments, expenses, and other financial priorities.
Stay up-to-date updated with taxes: E-commerce businesses must comply with tax laws in the countries where they operate. This involves collecting and remitting sales tax, filing tax returns, and staying up-to-date updated with changes to tax laws.
Distinguish between returns and chargebacks: It's important to distinguish between returns and chargebacks, as they have different implications for your financial records. Returns are when customers return products and receive a refund, while chargebacks are when customers dispute a transaction, and their bank reverses the payment.
Practice accurate recordkeeping: Accurate record keeping is essential for e-commerce accounting. This includes keeping track of all financial transactions, reconciling bank accounts, and regularly updating financial records in your accounting software.
What is E-commerce accounting?
E-commerce accounting is the process of managing the financial transactions and records of an e-commerce business. It involves tracking and recording all revenue and expenses related to the online sale of goods or services.
WHAT OUR CLIENTS HAVE TO SAY