Gain Competitive Advantage Through Business Process Optimization, Automation, and Outsourcing
The documentation of a processes cycle is the first step towards improving business process optimization. This exercise helps map the flow of documents, data, and transactions, identifying the duplications and redundancies. The output helps eliminate process and operational inefficiencies and almost always results in the automation of repetitive tasks.
A streamlined business process results in significant savings while improving employee performance and productivity.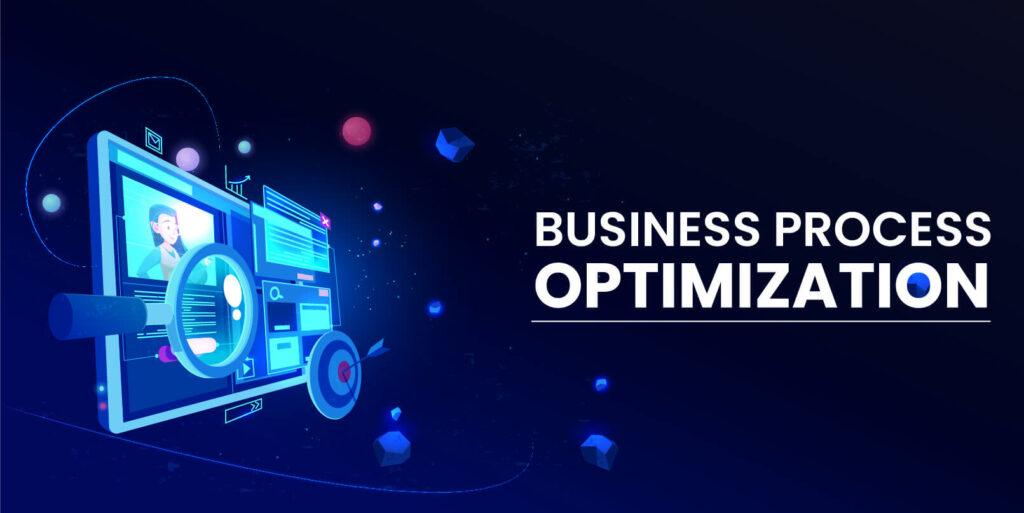 Six steps to optimize the business processes
Analyze and document existing processes flow


Document the existing process flow to identify inefficiencies, bottlenecks, and redundancies. During the documentation phase, employees must be solicited for their feedback on the existing process and ways to improve.

Process flow design should be priority-based

Identify and prioritize the process elements essential to the overall business strategy. Implement tools to track and measure progress to ensure continuous monitoring.

Optimize resource allocation

When assigning people to tasks, make sure that their specific skill sets speak to the tasks they are allocated to do. Employees can easily be demoralized by assigning tasks not suitable to their level of training or specialization.

Optimize communication

Process flow efficiencies cannot be achieved without optimizing communications within the organization. A seamless flow of timely and relevant information is necessary for collaboration and optimization.

Automation

Automation is the best way to achieve efficiency, accuracy, and consistency for the organization. Automation can help the organization at every level, starting from mundane and repetitive tasks to data-driven decision-making.

Outsourcing

Outsourcing is an increasingly important step towards business process optimization. Having access to trained and cost-effective resources allowing you to scale up or down seamlessly can provide a significant competitive advantage.
Expertise Accelerated can find the right resources from our global pool of talent, and we can also help train these resources to meet your specific needs. So, while you concentrate on your core business, we can help you minimize costs in non-core support areas. To get in touch with our team visit our contact us page.