With the advent of technology, business practices have changed significantly. Today, even a small business can have employees worldwide, all working as a well-oiled machine. To somebody from just 20 years ago, this would be a life-changing revelation. This ability to have talent from all around the world pitch into your business is exactly what outsourcing is all about.
In other words, even SMEs today can have globally distributed teams.
What is Outsourcing?
Outsourcing refers to delegating part of your business to a third-party service provider, usually at a lesser cost and comparable quality. It can include transferring just one employee role to an outsourcing partner, or entire departments of the business. Today, firms specializing in outsourcing services, such as accounting, IT or even security have popped up everywhere.
Outsourcing Accounting Operations
Outsourcing in the accounting sector has become a popular practice over time. A 2019 survey by Clutch shows that 37% of small businesses outsource their accounting, and in the post-Covid era, outsourcing has become a foundation for growth for many small businesses. Let's discuss some benefits of outsourced accounting operations and find the reason behind its popularity.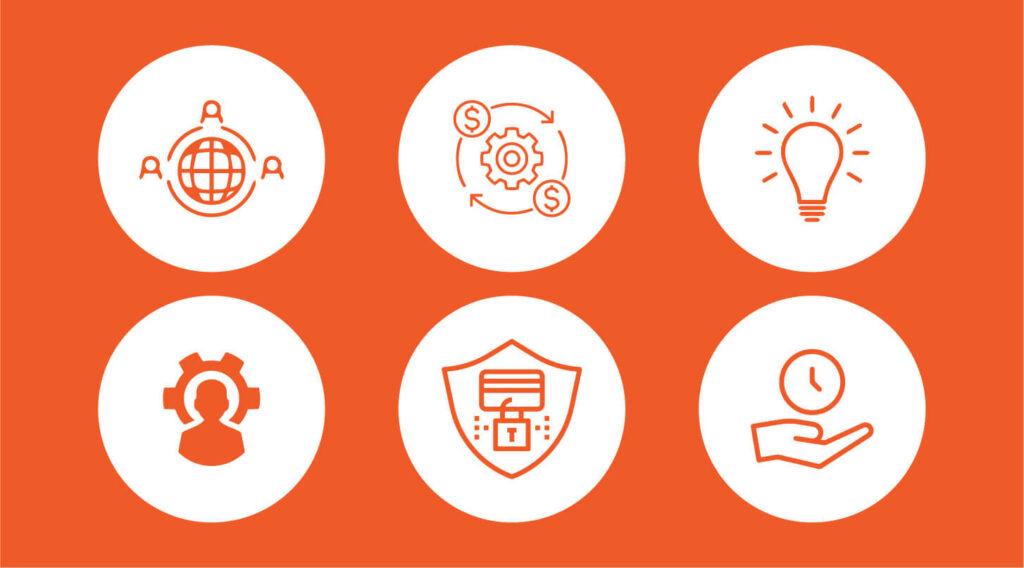 Cost Efficiency
You can achieve cost optimization through outsourcing resulting from payroll cost reduction and increased process efficiencies. Hiring a full-time professional accountant is financially challenging for many SMEs. Outsourcing can provide cost-effective accountants to such companies.
Time Saving
In addition to cost optimization, outsourcing your accounting saves time, too. The higher management can switch focus from operational matters to areas of core interest. This can help increase the effectiveness of corporate-level decision-making in the organization.
Expert Advice
Accounting is not always easy, and in most cases requires a high degree of skill and experience. When you outsource to a high-quality outsourcing specialist for accounting and finance services, such as the Expertise Accelerated, you gain access to a wide pool of talent and expertise. An expert provided by such a firm can not only provide you with expert input, but also contribute phenomenally to the development of the company's intellectual assets. Further, since these firms specialize in accounting & finance services, they are up to date with the industry best practices, and accounting and financial reporting standards.
Safety Against Fraud
Company accountants are trusted with highly sensitive information, and, therefore, it extremely important that they be trustworthy. The ACFE 2022 report finds that globally, accounting makes up a staggering 12% of all business fraud. Small businesses usually do not have access to a controller to monitor accounting activity which can lead to years of unnoticed theft. With reliable outsourcing partners, the threat of fraud is mitigated.
Ease in Scaling
Outsourcing can help businesses expand or contract the size of their workforce with ease. With accounting in-house, team size management involves hiring and laying off staffers, which costs time and money, sometimes reputation as well. This flexibility that outsourcing provides is an invaluable asset for any business, small or large.
A Tailored Experience
At the end of the day, every business requires an accounting approach that best fits it's needs and goals. With outsourcing, not only can advisors help devise these approaches but also help with their implementation. This tailoring can save time and resources as well as mitigate risk of error.
Conclusion
Outsourcing to a reliable partner such as Expertise Accelerated is a proven method of cost optimization and helps small businesses shield their profitability from the adversities of rising inflation and labor shortage.
Reduced cost, time saving, and expert advice are some of the key advantages that come with outsourcing, but it is important that the right choice be made in selecting the outsourcing partner.
Expertise Accelerated as Your Outsourcing Partner
Expertise Accelerated (EA) – Connecticut-based outsourcing and staff augmentation specialist for accounting & finance services. EA is committed to delivering 60 percent quality-assured payroll savings to its US clients.
EA's service methodology is quality-centric, and this reflects in its rigorous recruitment processes and the US CPA team training the offshore remote professionals for client-specific roles so they become a strategic fit for the client company.
Expertise Accelerated provides outsourcing and staff augmentation solutions for accounting & finance services that will help US SMEs achieve payroll savings, process efficiency and added value in their business operations.
A word about EA CEO Haroon Jafree (CPA)
Haroon is a turnaround expert with 20+ years of experience in the US CPG industry, half of which is at the C-suite level. He has a proven track record of delivering phenomenal payroll savings to notable US CPG brands. His areas of specialization include trade spend management, business process reengineering, and cost optimization, among others.