In 2022, a start-up's success depends on the marketing strategies its owners implement to attract an industry-relevant audience towards their firm and its service portfolio. Marketing for accountants loosely refers to the strategies and resources that accounting practitioners and accounting firms use for landing high-quality leads in a consistent way.
An experienced team of accountants knows who its ideal clients are and makes consistent efforts in the right direction to reach out to them and convince them to hire their services.
A website is an effective tool for accountants to showcase their services.
Today, a digital marketing plan is a decisive factor in the success of an accounting entrepreneur in attracting organic traffic and landing new leads.
Following are best practices that accounting firms can follow to stay competitive in the industry.

Build a Website

Reputable accounting firms have a well-designed and user-friendly website for their sales channels so that their prospects can easily navigate through their brand content and services portfolio and covert into leads. A sales channel is the path a product takes from a manufacturer to a consumer. Thus, an informative landing page that describes the company's services and adds value to the prospect's knowledge base is essential to building an lead generation funnel for an accounting service provider.
Plan for the future with EA's Staff Augmentation solutions in Accounting & Finance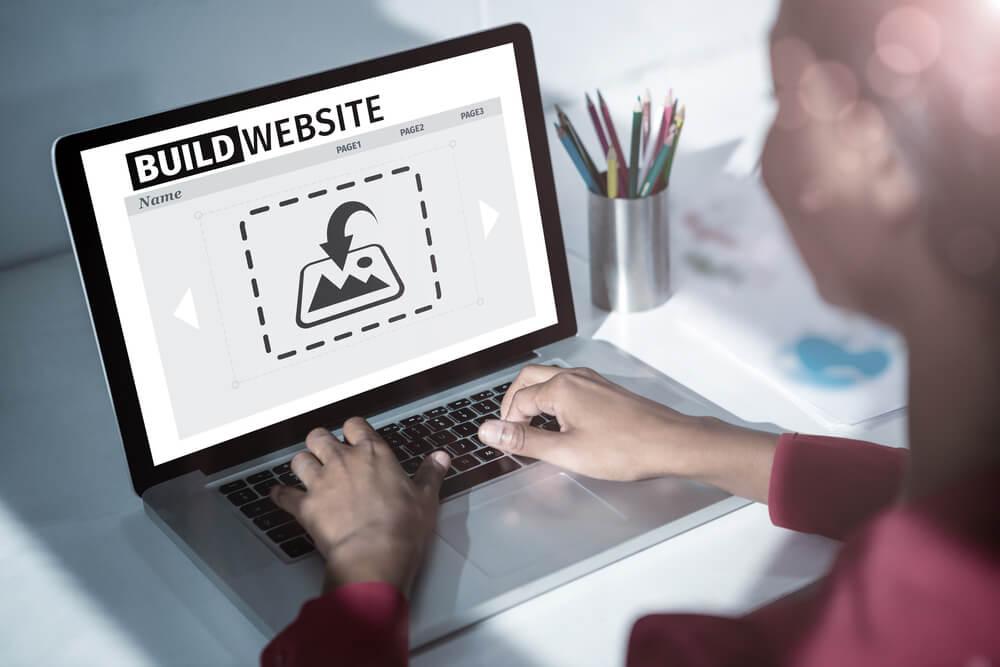 Blogging

Blogging is perhaps the most interactive way the accounting firm owners connect with their target audience.
According to Accounting web's article titled "7 Benefits of Blogging for Accounting Firms", Easy-to-read articles with valuable information highlight your accounting firm as a source of valuable advice for your clients to grow their businesses.
High-quality blogs that contain in-depth accounting knowledge and are well-optimized for SEO can attract a reasonable level of traffic to the company's website. 
Well-informed accounting firm owners write value-adding accounting blogs for their target  audience while following best SEO practices so that their content may appear in top results in Google searches. Subsequently, the blog drives target audience to the accounting firm's website, a portion of which convert into leads through the CTA (call to action) buttons that usually ask the readers to share their contact details or book a consultation, etc.
Attend Accounting Conferences

Accounting conferences such as AICPA & CIMA CFO Conference, AICPA Engage, and The One Conference (CPA Canada) is an effective way for accounting firm owners to win clients.
Attending accounting conferences helps owners of accounting firms stay up-to-date with industry-related events and the latest accounting trends. Further, accounting conferences also provide accounting firm owners with new strategies to connect with potential clients and networking partners. It also helps them gain valuable advice on how to improve processes within their accounting firm.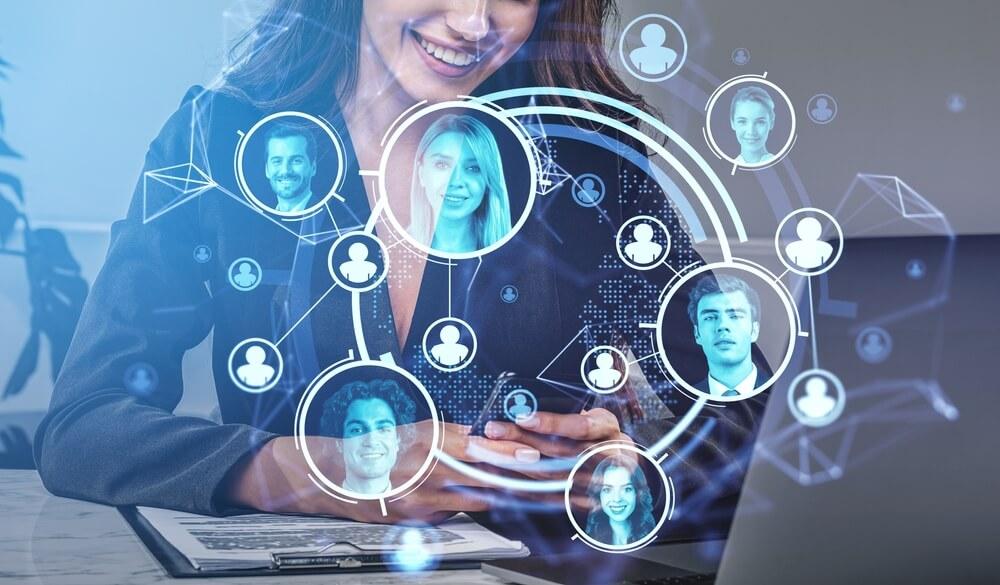 Podcast
Podcasts are a great way for accounting firm owners to brand their business and gain new prospects by sharing valuable information that helps build trust among their audience.
In 2022, many entrepreneurs are launching Podcasts to promote their brands. Although not many accounting firms are utilizing this strategy, it remains a cheap and effective method for accounting firm owners to get a competitive foothold in the accounting industry.
Further, less competition in the accounting Podcast industry means more opportunity for the accounting owners to benefit from it as a marketing instrument. This will help them reach out to potential leads with relatively lesser marketing effort.
Best practices in the accounting Podcast industry include posting your podcasts on professional networking websites, such as the LinkedIn, and consistently delivering value-adding content to the target audience on a daily or weekly basis.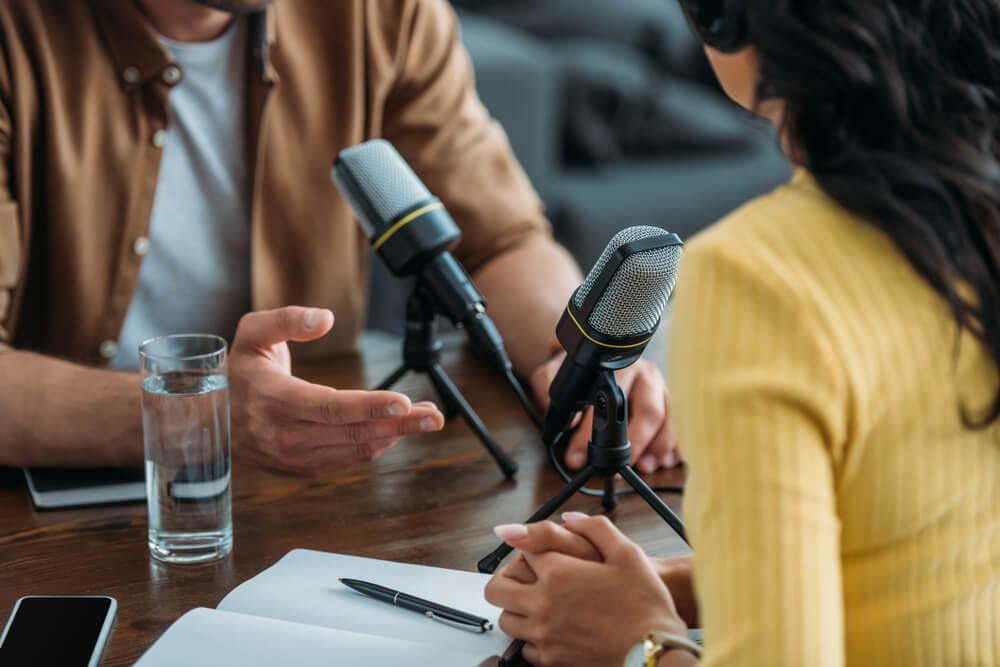 Newsletters
Accounting firm owners extract lead data that the prospects submit on their website and use it to build a receipient's list for newsletters. Newsletters help owners of accounting firms stay on top of their customers' minds by delivering accounting industry-related educational content. Easy-to-read newsletters that deliver valuable information and are consistently sent to the target audience convert a portion of prospects into leads.
According to karbonhq's article titled How a newsletter can help grow your accounting firm email marketing is a powerful tool that accounting firm owners use in their accounting firm's content marketing strategy.
The best practices with newsletter include knowing the client's pain point(s) and providing them with information that address them. Further, educating the clients on matters of accounting interest through newsletters rather than selling the brand remains the top priority for reputable accounting firms. It helps in their firm's growth and builds trust between the audience and the accounting firm.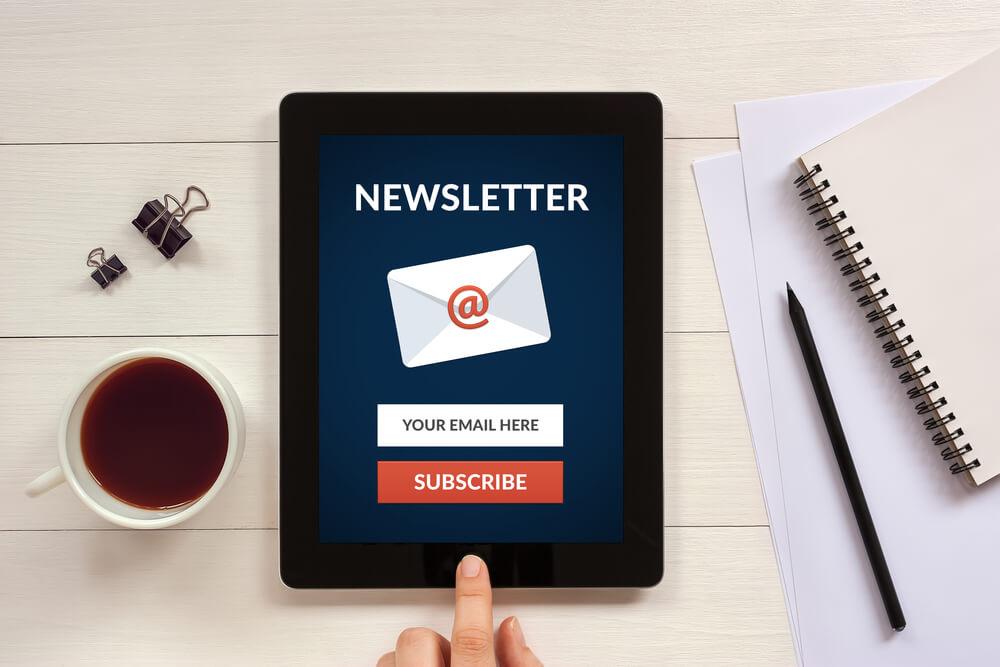 Social media marketing
Today social media marketing plays a decisive role in an accounting firm's development. However, it is important that business owners know which social media platform to use to market their brand. For example, a fashion brand has a better marketing potential on Facebook and Instagram compared to an accounting firm whose marketing will fare better on a professional platform, such as the LinkedIn.
According to sweetfishmedia's article titled "7 Ways an Accounting Firm Could Dominate Social Media" learning social media marketing skills to market your accounting firm is crucial in modern accounting marketing.
Further, social media pages are visited mostly by smartphone users. Thus, a smartphone-optimized social media page will help improve an accounting firm's social media presence. Accounting firm owners use their social media pages to deliver valuable content to their audience. It helps them get maximum likes, comments, and shares that increase their brand's online presence and attract potential customers.
Freelance Accounting
A cost-effective tactic that accounting firm owners use is that they reach out to job postings on freelancing platforms such as Upwork, Clutch, etc. Reaching out to companies hiring accountants helps accounting firm owners gain organic leads.
Follow up with Cold Leads
Accounting firm owners do not close deals with 100% of the people who are interested in their services. Even a vibrant business meeting with prospects does not always end fruitfully. Reputable accounting firms have a CRM (Customer Relation Management), in which they tag their cold leads to follow up for later. Many of those cold leads have the potential to convert into a deal if the accounting firm is on top of the prospects' minds.
Reach Out to Existing Clients
Accounting firm owners occasionally reach out to their existing clients to see in what other ways they can help their clients. However, the chance of winning more business from the existing clientele is high only when the incumbent service quality is good and the clients are in need of additional services.
Referrals
Referrals are not a new concept in the accounting industry, and are still a great way to win business. Get in touch with your notable clients and ask if any of their contacts could benefit from your services.
Paid ads
Paid ads instantly increase website traffic. For accounting start-ups, however, there is a possibility that most of it may turn out to be irrelevant i.e., the audience is not from the accounting industry and rarely converts into leads. Thus, paid ads can cause a financial setback for an accounting start-up. Paid ads are only advised when an accounting start-up can afford them. Paid ads should be considered only when a reliable sales funnel has been established.
An effective alternative to paid ads is organic marketing i.e., to reach out to the target audience by maintaining the accounting firm's online presence and regularly engaging with clients.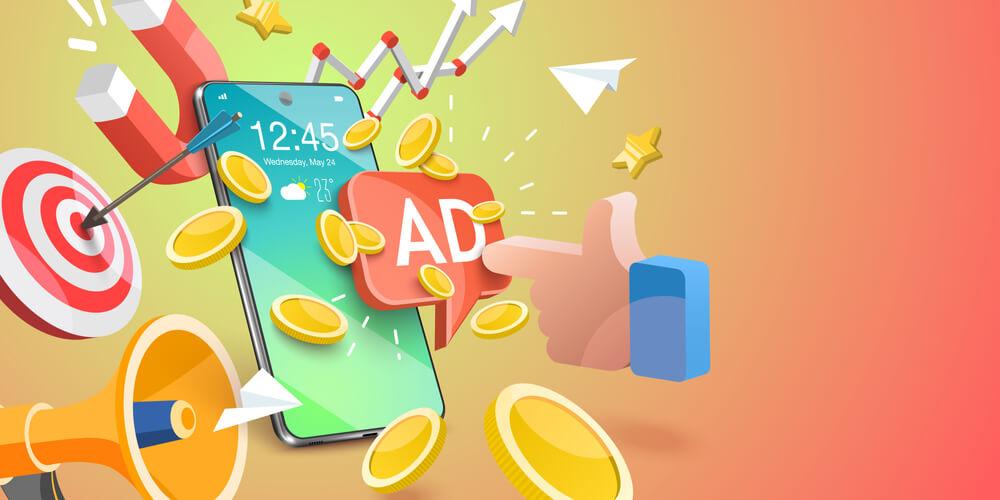 Webinars
Accounting entrepreneurs partner with various industry-related professionals in Webinars to introduce their accounting firm to their Webinar partners' audience, which helps them gain attraction among the target audience.
Attend Trade Shows
Accounting firm owners attend Trade Shows to connect with fellow professionals and target audience. It helps them with increasing brand awareness, present networking opportunities, and to learn more about the accounting industry trends.
Get Online Reviews
The best accounting firms also have the best reviews on Google and other review websites. Online reviews are perhaps the first impression of an accounting firm to a prospect. Good online reviews are essential for a credible online presence that will attract potential clients.
Video Marketing
Establishing a YouTube channel has proved successful for most accounting firm owners in marketing their brand. Sharing videos containing valuable information that provide solutions for customers' problems develop the audience's trust in the accounting firm. Connecting with viewers and answering their accounting queries in the comments may eventually turn them into strong leads.
The bottom line
A digital marketing plan has become a decisive factor in the success of accounting firm's today. A reputable online presence helps develop trust with the target audience and converts them into leads.
Accounting firm owners who are starting out should hire a digital marketing expert on a freelance basis to learn more about digital marketing and gradually implement a concrete digital marketing plan for assured future success.