Bookkeeping is the process of recording the company's transactions on a day-to-day basis. It can be a daunting task for business owners who may be occupied with the overall management and strategic decision-making of the business. Thus, business owners can consider streamlining and automating their bookkeeping so that they can have accurate and up-to-date financial records without compromising their focus on matters of strategic interest.
Use an Accounting app
Using an accounting app can be an easy way for business owners to automate their bookkeeping and keep track of their financial matters which may include cash flow, sales tax, accounts receivable and payable, and monthly or annual bills.
Link Business Account to the Accounting App
Most informed business owners link their business accounts and/or payment processors such as PayPal to their accounting apps by using built-in integrations such as Zapier to record their financial transactions automatically. This can eliminate the chance of error since business owners do not have to enter transaction details from physical receipts. Further, linking bank accounts with the accounting app can track deposits and withdrawals.
Once business owners provide the accounting app with their bank details, it will automatically scan the credit card and bank account statements and then upload them into an expense tracking system.
Capture Receipts
Another way that business owners can automate their bookkeeping is by capturing and uploading photos of their receipts on their accounting apps while tagging and adding notes alongside. If the accounting app does not include this feature, it is suggested that business owners upload the snaps of their receipt to cloud storage such as Google Drive.
Apps such as Expensify can extract the expenses' values from these snaps. It can also create expense reports, avoiding the need to enter details manually.
Create Spreadsheets
Although finances can be tracked by uploading snaps, if the business account is not linked to the accounting app, certain business transactions may not get tracked automatically. Examples include fees for an email marketing providers or web hosting, payment for social ads, etc. which are emailed to the business owner.
To get detailed tracking for these transactions, it is necessary for business owners to add them to Google Sheets spreadsheet or MS Excel spreadsheet. To further automate this process, business owners can use integration such as Zapier, which will automatically extract the needed data from these receipts and track them in the spreadsheet.
Review Automated Reports
Although accounting apps can generate accurate books each month, it is necessary for business owners that they review those reports or get them reviewed by an accountant to proof for errors and make adjustments, where necessary. ‍
How Automated Bookkeeping May Benefit Business Owners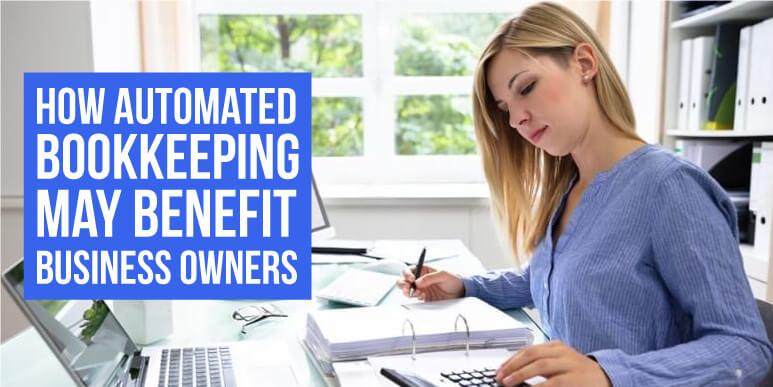 Cost-effective Solution
Automated bookkeeping can be a cost-effective alternative for a full-time accountant because accounting apps mostly cost less than an in-house accountant. Further, automation can minimize the chance of human error, which makes the company's financial records more reliable.
Real-Time Finance Insight   
Automated bookkeeping can provide business owners with real-time insight into their finances by providing them with up-to-date records of their transactions. This allows business owners to take well-informed decisions for their firm's growth instead of waiting for the month end to proceed with key financial decisions.
Saves Time
Automation will save business owners time, which means they can enhance their focus on matters of strategic business interest.
Improved Cashflow Management
With automated bookkeeping business, business owners can easily track their receipts and payments and follow up on outstanding receivables and payables which can help them improve the cashflow management of their company.
Less Errors
Automated bookkeeping improves reliability of the books as it eliminates the chance of human error in recording and maintaining of transaction logs.
Automation and Staff Augmentation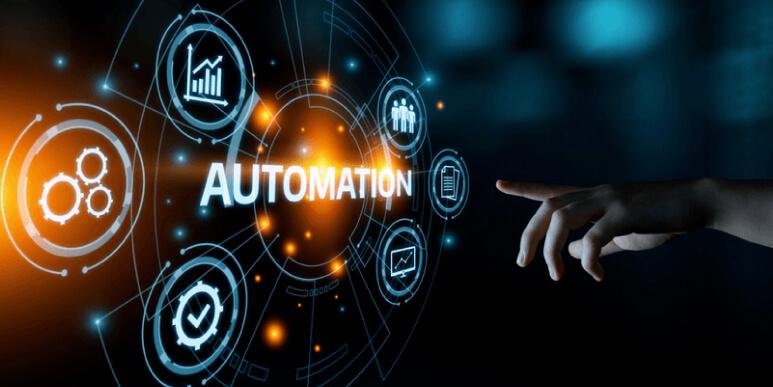 Companies can choose to achieve efficiency with their bookkeeping, but they will still need human intervention where analytical expertise and professional judgment is required as part of decision-making. Maintaining an in-house accountant or accounting department, as the case may be, can be financially burdening for the small-to-medium-sized companies.
High-quality staff augmentation partners like Expertise Accelerated put in place resources and mechanisms to ensure that the efficiencies gained from automation are consolidated and maintained both in the short-run and the long-run by providing remote professional accountants.
Expertise Accelerated as Your Bookkeeping Partner
Expertise Accelerated (EA) is a Connecticut-based outsourcing and staff augmentation specialist for accounting & finance services. EA promises 60 percent quality-assured payroll savings to its US clients.
EA is led by a US CPA team that trains offshore remote professionals for client-specific roles.
The distinguishing feature of these remote professionals is that they cost just 40 percent of their US counterparts while bring professionally comparable or superior. This, clients get to save 60 percent on their payroll cost for accounting & finance roles without having to compromise on the quality at all.
Expertise Accelerated provides a range of accounting & finance services, including general accounting & bookkeeping.
EA CEO Haroon Jafree (CPA)
Haroon Jafree (CPA) is a turnaround expert with 20+ years of the US CPG industry experience. He has served at C-suite roles for over a decade in notable US CPG companies and boasts a proven track record of delivering substantial payroll savings to these companies. His expertise with trade spend management, business process reengineering, and cost optimization are widely recognized within the US CPG industry.